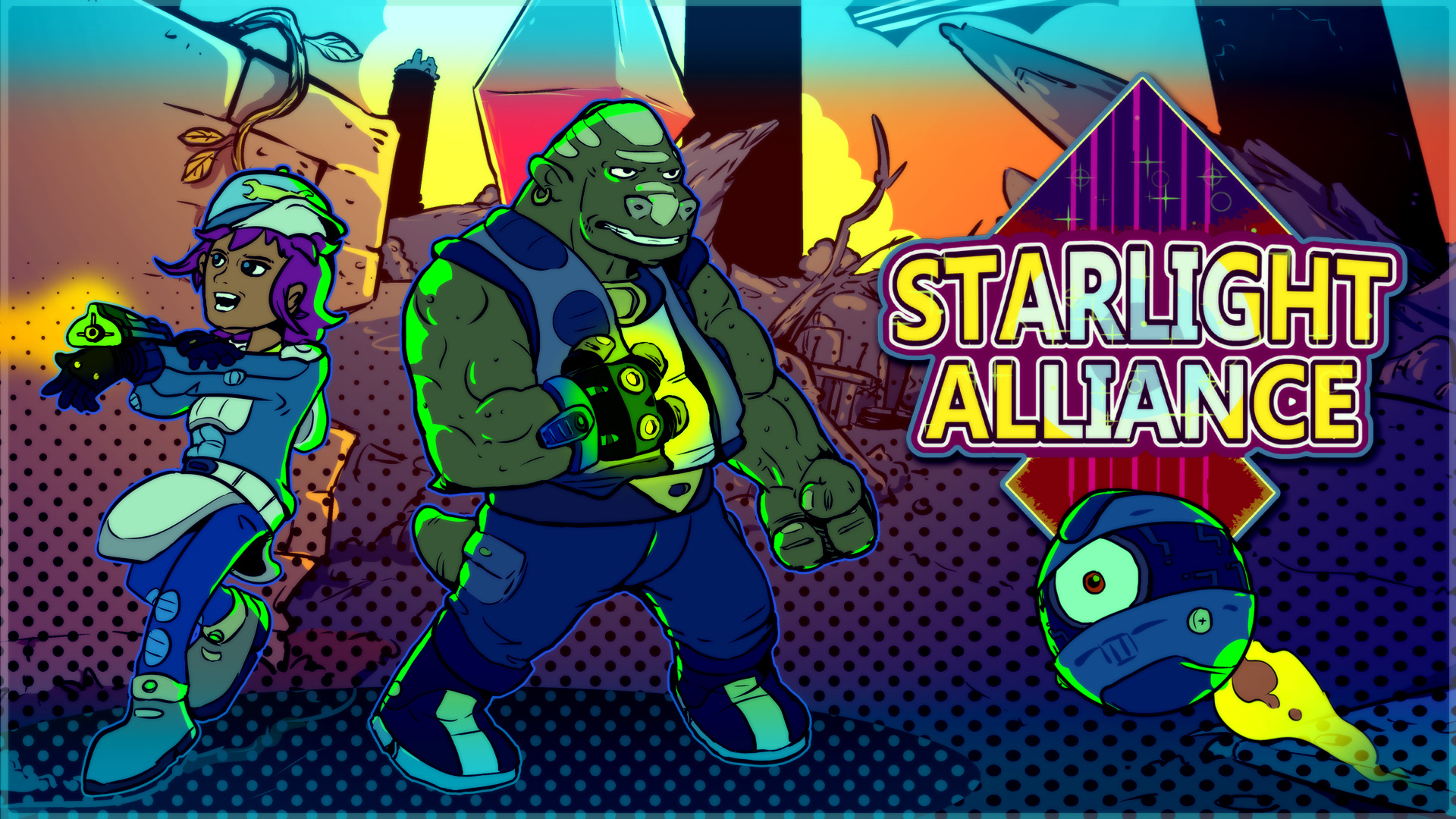 Starlight Alliance Demo
A downloadable shooty-rpg for Windows
Starlight Alliance is an action RPG, featuring two playable characters – Cyris and Lea. If you like fast third-person shooter gameplay with plenty of character development, exploration, and puzzle-solving, Starlight Alliance is the game for you! Likewise, if you're into shooting annoying drones that tell you to get back to work, we got you covered. Starlight Alliance has it all.
This demo version features about 2-3h of gameplay. The full version is also on Steam. The Steam version is HERE.
Story
Welcome to the future – where everything is automated, recycling is at 99.9% efficiency, and Earth is considered at its peak. Humans and aliens now live side-by-side in sky cities far above the planet's inhospitable surface.

It all could have been perfect ... but it just wasn't meant to last.

Mysteriously, the systems started failing and the drone networks began acting up – nobody knows quite why. Two strangers, Lea and Cyris, each experience these system failures in two different ways and find themselves brought together by unforeseen circumstances. As a team, they'll soon uncover dark secrets on the Earth's surface and find a chance at salvation somewhere out there in the cold darkness of space!

Features
Switch between two playable characters at any time.
Explore a colorful yet dark dystopian futuristic environment – on Earth and in space!
Enjoy an original soundtrack featuring light chiptune touches.
Face your enemies in fast-paced combat and use two fighting styles: Shoot or Punch!
Solve light puzzles, featuring jumping, shooting, warping, and more.
Gather materials and craft new armor, shields, and weapons.
Follow the main story or delve into side quests.
Gain experience, level up, and learn new skills!
Fight multiple bosses or engage in special fights.
About 15 hours of gameplay.
Install instructions
The exe file is a self-extracting archive. Extract it to whereever you want and run Starlight Alliance.exe
Comments
Log in with itch.io to leave a comment.
Thanks for giving it a go! :D
btw -- not sure if it's the video, but if the game runs slow for you, you can disable the reflections (heavy effect) and set it to medium resolution.